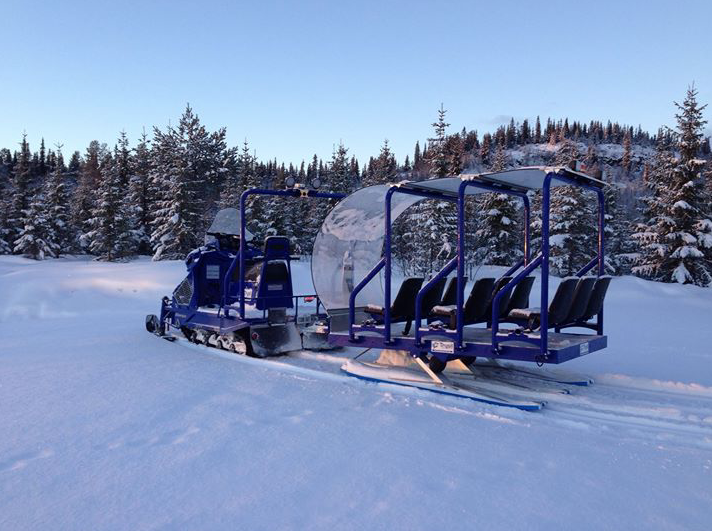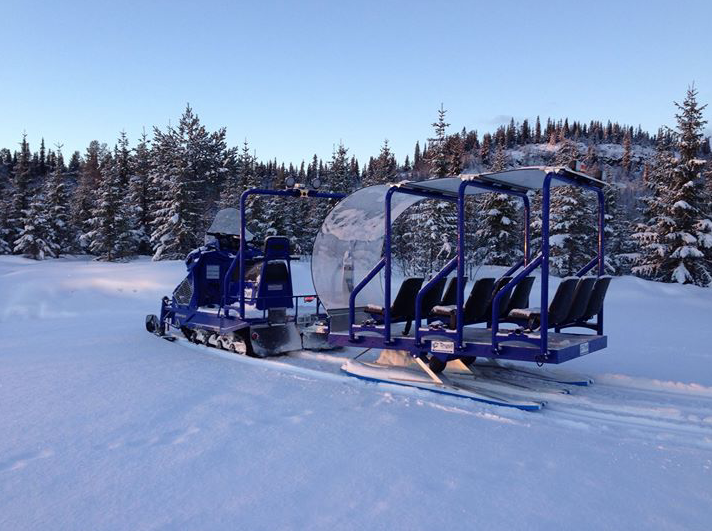 When the ice is thick enough we load up the snowtrain and head out to the frozen archipelago.
Join us on a adventure out on the sea ice! With the Snowtrain we will travel to the nature reserve island of Torne Furö, where we will explore the fascinating island with snowshoes.
In the warm tipi shelter we enjoy a hot soup before we start our way back to mainland again.
Winter forest with Snowtrain
Join us into the backwoods!
To travel slowly with the Snowtrain through the frozen forest is something really special! On our way to Tervajänkkä nature reserve area we will cross backwoods, frozen swamps and lakes. During the activity we will make a fire and boil us something warm to drink and grill a delicious sandwich.